In Japan, there is a serious problem – in the last three months alone, at the train stations of Tokyo alone, people dropped about a thousand headphones on the rails. Usually, things are removed with forceps. This trick goes with hats and bags. Gripping a wireless headset with tongs is problematic. Panasonic and the railway company JR East joined in to solve the problem.
The result of fruitful cooperation became a kind of vertical vacuum cleaner. The device at the station is handed over to the employee with the most serious face. In case of trouble, the employee sucks the headphones through the small tubes of the Panasonic device.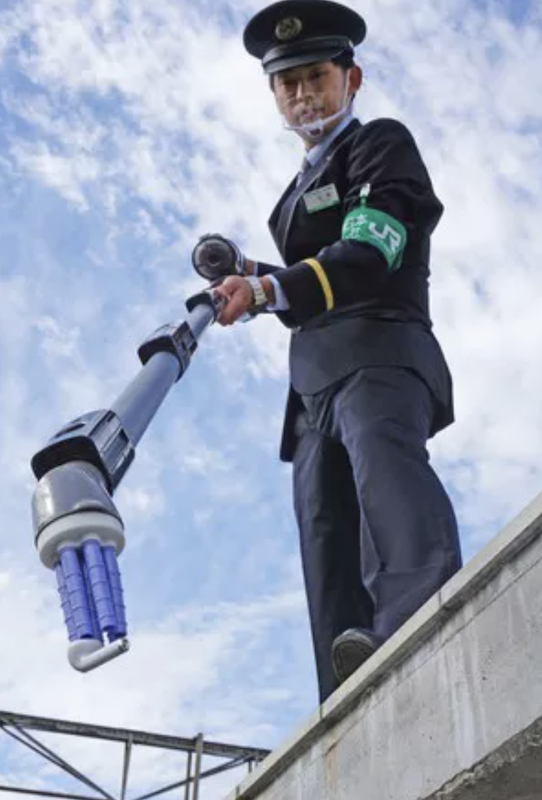 The gizmo is being tested at the Ikebukuro station in Tokyo. So far, everyone is delighted with how easy it is now to save a wireless headset.