The coronavirus pandemic seems to be on the decline, but no one has canceled the measures of social distance (plus masks and antiseptics). So, the events are still taking place online – and, frankly, the format is already so familiar that you wonder why you had to go somewhere for a seminar or a speech before.
IT BDSM 2020 Online (July 10)
It is an annual the conference on the development of IT-business, which will be held in an online format. The organizers promise "useful content without water": the international composition of speakers from Belarus and European countries, a discussion of real cases without boltology.

Among the topics covered: sales of IT products and services this year, the search for new regions and niches, how to make good sales with small budgets for promotion, sellers mistakes during the crisis, lead generation and so on. In general, there will be everything that interests the IT business. At the online conference it will be possible to talk with speakers and other participants, and if you miss something, the organizers will publish recordings of reports.
QA Z-Days (July 15-17)
The conference, as usual with EPAM, is free. It is dedicated to various aspects of product testing. Three days of speakers will be talk about test automation, QA processes, QA management, and so on – more than twenty topics in total.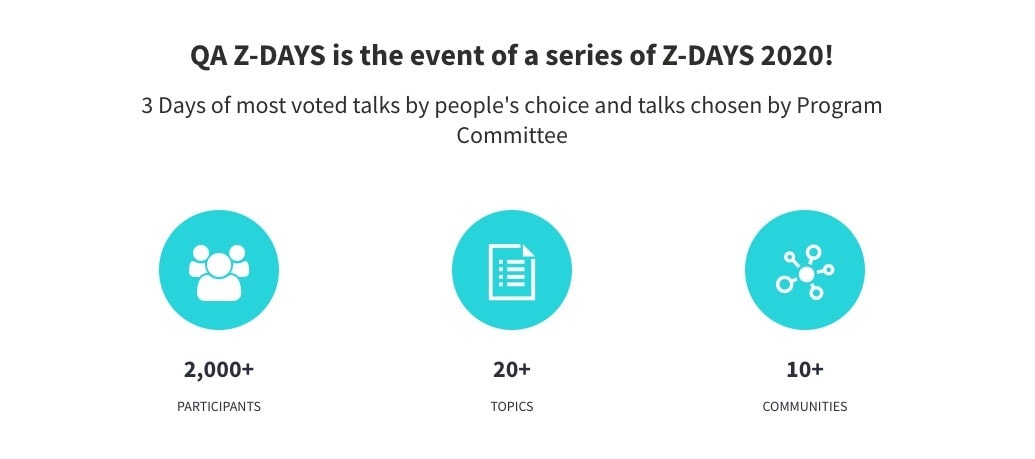 The speakers were chosen by the participants themselves on the basis of the proposed topics. More than 1,100 people participated in the voting, and in total about two thousand spectators are expected.
RubyConfBY (July 18-19)
The organizers decided to break up RubyConfBY for two days. Speakers are promised more than in previous years, and they can be easily contacted. Among the speakers are specialists from Finland, Germany, Great Britain, the USA and other countries. They will tell you everything about the Ruby language.

Tickets are already on sale, and better hurry up: from July 7, prices will rise.