Last night, Italian authorities announced that 601 people had died in the country due to coronavirus infection. The previous two days claimed the lives of first 793, and then another 651 people. The total number of victims in the country reached 6077, a total of 63 927 cases of infection were registered, 7432 people were cured of the infection. About 3,000 patients are in serious or critical condition in hospitals.
In total, over the past day, 41,371 new cases of infection were registered all over the world, while a day ago this indicator was approximately 32 thousand. 1873 people died, while a day ago there were about 1600 dead.
In total, over the entire period of the pandemic, 381,761 cases of infection were registered, 16 558 people died, 102 429 people are considered to be recovered.
Important figures (09:30):
China – 81 171 cases in general (+78 for yesterday), 3277 deaths (+7 for yesterday), 73 159 recovered.
Italy – 63 927 (+4789), 6077 (+601), 7432.
USA – 46,145 (+10,168), 582 (+140), 295.
Spain – 35 136 (+6368), 2311 (+539), 3355.
Germany – 29 056 (+4183), 123 (+29), 453.
Statistics of our neighbors:
Poland – 749 cases in general (+115 for yesterday), 8 deaths (+1 for yesterday), 13 recovered.
Lithuania – 179 (+36), 1, 1.
Latvia – 180 (+41), 0, 1.
Russia – 438 (+71), 1, 17.
Ukraine – 73, 3, 1.
09:55
Foreigners Quarantine in Beijing
All international travelers who arrive in Beijing, regardless of the endpoint of their journey, will be quarantined and tested for coronavirus. At their own expense.
The measure is caused by a large number of imported cases of coronavirus. During the day, 78 people were diagnosed with the virus in the country. 74 – came from abroad. Thus, the Beijing authorities are trying to prevent a second outbreak of a pandemic, which can only knock down an economy that is rising from its knees.
16 states urged Americans to stay home
At least 16 US regions have issued orders for their residents to stay home. This is about a third of the country's population – more than 100 million people. Soon, this figure can grow to 142 million.
New York under attack
The biggest coronavirus hit came in New York State. About 22,000 infections and more than 150 deaths were recorded there. In the city itself, more than 500 people are in intensive care units.
If in the USA about 8% of tests come with a positive answer, in New York this figure is much higher – 28% of positive tests.
09:45
Situation in cuba
Schools are being closed in Cuba and the movement of citizens around the island is restricted in order to stop the spread of coronavirus. These are additional measures to the ban on tourism that has already been introduced. Upon arrival in the country, all foreign and Cuban citizens are required to go through 14-day quarantine. Despite the ban, there are about 32,000 foreigners on the island. Soon they will be barred from leaving the hotel.
In Cuba, 40 confirmed cases of coronavirus.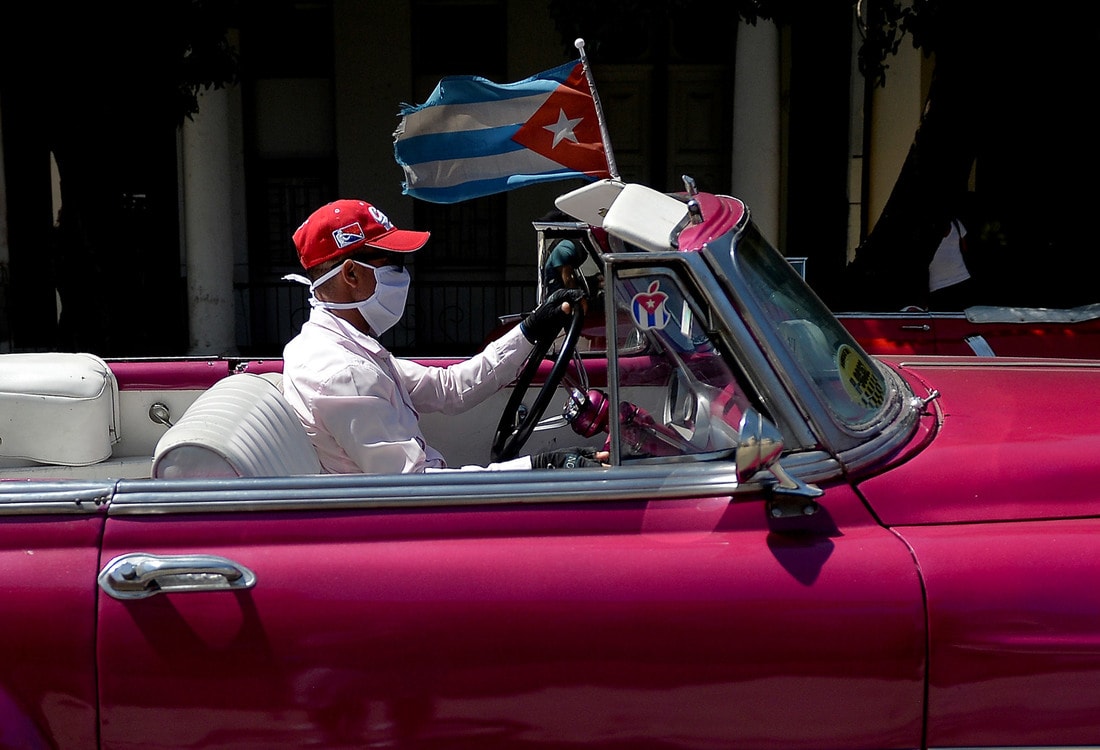 Brazil situation
On Monday, Brazilian authorities recorded 400 new cases of coronavirus infection. The total number of infected reached 1891. The total number of deaths in the country is 34.
09:35
Patients with immunity appear
The head of Rospotrebnadzor Anna Popova, during an interview in the Pozner program, said that those who have had a coronavirus infection develop immunity to the virus. Russian scientists found in the blood of such patients immunoglobulins M and G, which protect the body from reinfection with coronavirus.
In the Russian clinic, personnel were instructed to sew masks
This order was received by the medical staff of the main building of the 9th Medical and Diagnostic Center of the Ministry of Defense of Russia. Medical staff must sew masks for themselves. Here are just no materials, no extra time for this is not provided to employees. At the disposal of the authorities said the need to sew 100 masks in each compartment until March 29. A check will be conducted for each department.
09:17
Quarantined britain
Last night, British Prime Minister Boris Johnson announced the introduction of strict quarantine in the country, ordering residents to stay at home. They are allowed to leave the four walls only in extreme cases: for food and basic necessities, for physical exercise, for medical necessity, for trips to work. Weddings canceled, no funeral. In public places it is forbidden to gather more than two persons.
"It is vital to slow the spread of the virus. Because in this way we will reduce the number of people who need hospital care at any given moment, give the healthcare system the opportunity to cope and save more lives, "said the Prime Minister.
IMF warns of global recession
The International Monetary Fund expects the global economy to face a recession in 2020, which will be as severe as in the crisis of 2009, or worse. A recovery in global GDP will depend on the rate at which coronavirus infection is eradicated.