Everything you wanted to know about trends in the world of wedding fashion.
If we look at wedding dresses in other cultures with rich traditions, we can see that the wealth of the wedding and family determined the beauty and long happy life.
The wedding suit was distinguished by the fact that it was as rich as possible: in completeness (petticoats, sarafan, shirts, lower, upper, soulfuls, cardigans), in fabric (not just chintz, but the highest possible dense dressing and richly decorated fabric – with a pattern, texture , embroidery, including gold threads, fur trim).
No minimalism. And no bareness. In no tradition of a wedding costume there is no bareness. No open shoulders, no legs. Hands could be open, but some kind of garment (cape, scarf, bolero) was supposed to cover the naked body. Because abundance is the fabric and jewelry that could be worn on the bride. The more fabric and the rich this fabric, the more rich the bride and groom promised to have life.
In our time, a demonstration of well-being has faded into the background, nevertheless, they still want abundance for a newly-made family. Let's look at the trendy "abundant" trends.
Dresses with multilayer fluffy skirts , long train, flounces, wavy layers of tulle, mesh and tulle, as in Carolina Herrera and Monique Lhuillier.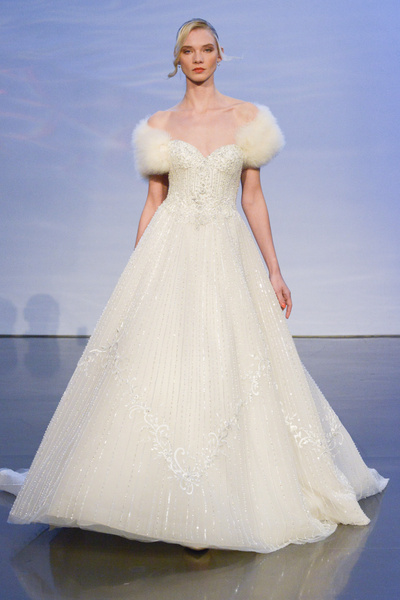 Dresses strewn with flowers like Galia Lahav, Elie Saab and Zuhair Murad, 3D appliqués and geometric embroideries like Viktor & Rolf.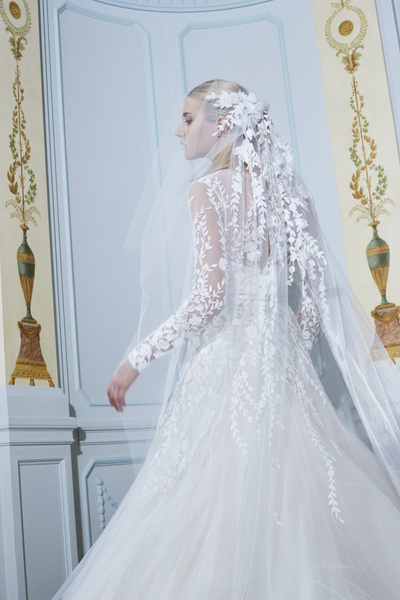 Concise and elegant , perfectly tailored and incredibly elegant dresses in the spirit of Jacqueline Kennedy, like Amsale, Lela Rose, Cushnie and Anne Barge.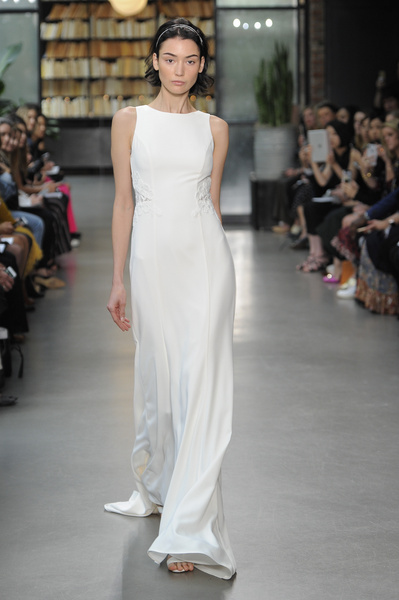 Dresses with capes and all kinds of wraps like Tadashi Shoji, Zuhair Murad, or in Victorian style – huge collars made of pleated tulle and delicate lace, like Vera Wang.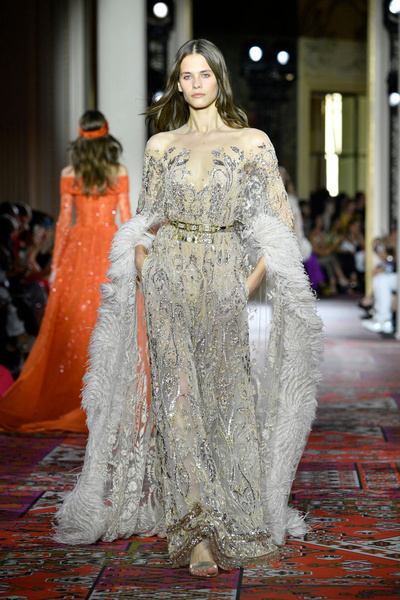 Dresses with bows , like Amsala and Viktor & Rolf.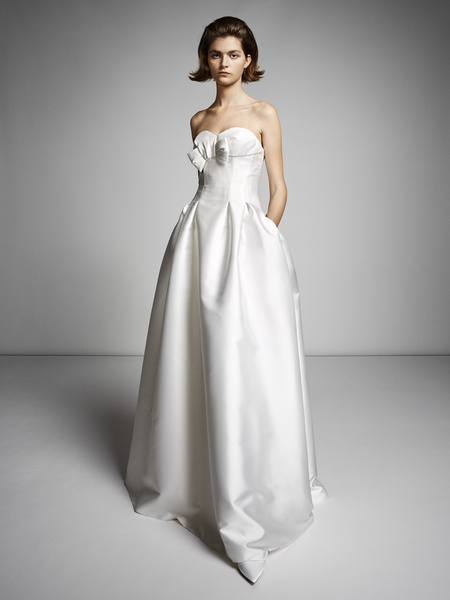 The finest translucent silhouette dresses , decorated with small crystals and exquisite embroidery and exquisite lace for delicate sensual brides, like Inbal Dror, Lela Rose and Galia Lahav.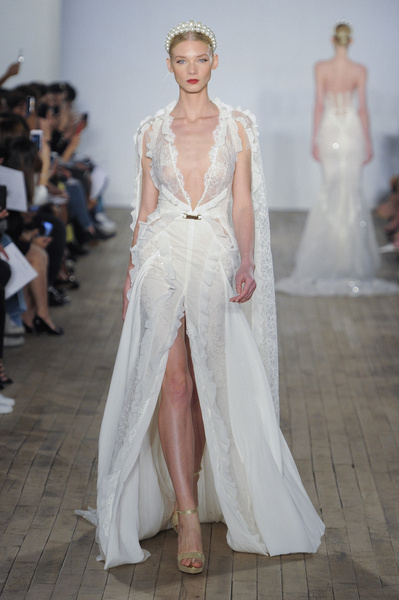 Pantsuits, tuxedos and overalls , like Viktor & Rolf, Cushnie, Tadashi Shoji.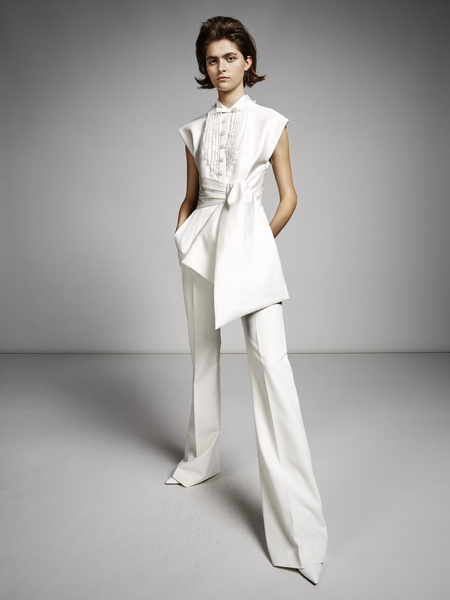 Stylistics are meanings. In style, color is one form of expression of meaning conveyed by clothing. Engage in rich fabrics and subtle meanings! Happiness and abundance to you!